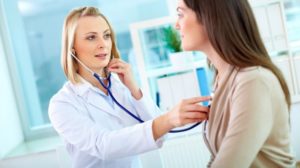 The latest Republican-led effort to repeal and replace the Affordable Care Act would have a significant affect on women which Harry Nelson discusses with Avvo:
Harry Nelson, founder and managing partner of Nelson Hardiman in Los Angeles, and co-author of From ObamaCare To TrumpCare: Why You Should Care, identifies three groups of women as being particularly at risk:
Women younger than 65. That's the threshold for qualification to get Medicare benefits, and with the absence of protection for pre-existing conditions, many would no longer be able to afford coverage.
Women who make "too much" money. Being above the income threshold for Medicaid further limits access for middle-class women who are by no means wealthy enough to cover their health care without insurance. "The biggest risk under Trumpcare is the absence of affordable coverage for middle-class women," says Nelson.
Women not covered by an employer-based plan. Most employer-based group health insurance plans are low cost and do not require employees to undergo medical exams to qualify for coverage.
---
Posted on September 25, 2017