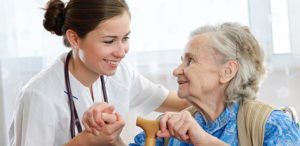 Harry Nelson was quoted in an article published by The Hill titled "Nursing homes challenge new rule giving residents right to sue".
The nursing home industry is fighting back against new rules from the Obama administration that would give patients at federally funded facilities the right to settle disputes in court.
Starting Nov. 28, nursing homes that accept Medicare and/or Medicaid funds will be banned from using pre-dispute arbitration clauses in resident contracts. The policy is being enacted under new rules from the Centers for Medicaid and Medicare services (CMS).
The arbitration language — often slipped into the fine print — forces residents to settle disputes privately with an arbitrator rather than through the courts.
In a lawsuit filed this week, the American Health Care Association and four other state and local health care groups argue CMS and the Department of Health and Human Services overstepped their authority in issuing the rule.
Harry Nelson, a Los Angeles health care attorney and Co-Founder and Managing Partner of Nelson Hardiman LLP, said juries almost always favor the patient over the facility in cases involving nursing homes.
"Everyone can relate to elderly people," he said. "We all have parents and grandparents and feel awful when things happen, so jury selection can be very difficult."
He said facilities end up paying 30 percent to 35 percent more when a court settles an injury claim, even when the facility isn't necessarily to blame.
While arbitration may be the cheaper option, patient advocates say the system is one-sided.
For more information/questions regarding any legal matters, please email info@nelsonhardiman.com or call 310.203.2800.
---
Posted on October 26, 2016