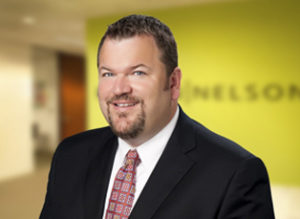 Harry Nelson was quoted in a August 22nd article in U.S. News & World Report, "How to Invest in Biometrics" by Christine Giordano. The article discussed how several companies are developing ways to use biometrics for security and monitoring.
Health care attorney Harry Nelson works with digital health companies and early-stage biometric companies and sees "a lot of early-stage biometric companies that are still pre-IPO stages that are going to be coming on the market." The co-founder and managing partner of Nelson Hardiman says with Fitbit's (ticker: FIT) popularity, there has been a "move toward wearables" to monitor patients.
Quanttus is developing a device, similar to an Apple (AAPL) watch, which can monitor a patient's blood pressure.
"Blood pressure is a really critical data point for a lot of medications for hypertension," Nelson says.
It has a huge potential market since about a third of Americans (about 70 million) have high blood pressure, according to the Centers for Disease Control and Prevention, which greatly increases their risk of heart disease and stroke. A noninvasive accessory to monitor and reliably report high blood pressure, say, when you're sitting at a computer, could be a "game changer," Nelson says.
EarlySense provides continuous monitoring of patients, reporting when they are at risk of falls and bedsores. Nelson considers Early Sense a "promising company" in the biometric space.
For more information/questions regarding any legal matters, please email info@nelsonhardiman.com or call 310.203.2800.
---
Posted on August 23, 2016