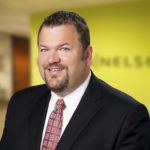 The November 20th article from The Pulse of IT titled "SMBs in the healthcare industry must innovate to survive" by Michael O'Dwyer discusses the many changes that the healthcare industry has experienced due to new laws, data privacy requirements, the handling of healthcare data, and associated regulations. These dramatic shifts have created a situation where clinics and care providers in the healthcare industry must innovate for survival by adopting telemedicine, the cloud, or other solutions.
According to Harry Nelson, co-founder and managing partner at Nelson Hardiman, a Los Angeles-based healthcare law firm, "Most healthcare providers tend to be slow to conform to new regulations, such as HIPAA and state health data security restrictions, unless and until they perceive significant downside risk in the form of government enforcement or threats to their survival."
How can small and midsize healthcare organizations survive in a climate of intense competition, growing data requirements in the areas of storage and security, and the disruptive, increasing challenges of compliance? Is an agile IT infrastructure the answer?
For more information/questions regarding any legal matters, please email info@nelsonhardiman.com or call 310.203.2800.
---
Posted on November 23, 2015