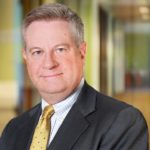 The September 13th article from Business Insurance titled "Health insurer merger plans under antitrust fire" by Matt Dunning discusses recent news around trade groups representing health care providers; it's been debated that consolidating four of the five largest publicly traded U.S. health insurers would reduce competition in dozens of states and possibly increase premiums.
Testifying before the House Judiciary Committee last week, senior leaders of the American Medical Association and American Hospital Association said the market concentration resulting from the proposed mergers of Anthem Inc. and Cigna Inc., and Aetna Inc. and Humana Inc. would likely drive up health insurance premiums, discourage innovation and potentially erode the quality and/or quantity of medical care available to consumers.
Nelson Hardiman attorney, Rob Fuller, was asked to provide feedback on this topic:
"They're making it known that it's not just a political point, but that there is legitimate economic justification for true analytic consideration of these mergers and whether they're ultimately good or bad for the marketplace," said Rob Fuller, of counsel at Los Angeles-based law firm Nelson Hardiman L.L.P.
"I certainly support the idea that this is not going to be good for hospitals and doctors," Mr. Fuller said. "Over time, I think insurance companies are going to lose the need for innovative solutions, and I don't think the insurance companies are going to pass any savings on to consumers or employers."
For more information/questions regarding any legal matters, please email info@nelsonhardiman.com or call 310.203.2800.
---
Posted on October 6, 2015