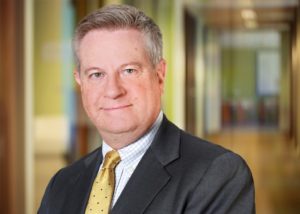 Rob Fuller was quoted in an article by Healthcare Finance "Humana stock plummets as merger with Aetna given marginal odds of going through". On Tuesday, Humana opened at $155.52 and closed at $154.71, according to marketwatch.com.
At issue are the eight to ten states where there is significant overlap in the Medicare Advantage product, according to Partner Rob Fuller of Nelson Hardiman, in Los Angeles. These include Florida, Louisiana, Texas, Missouri, Ohio, Virginia, Kentucky, Tennessee and North Carolina, he said.
There are differing analytical views as to whether the Justice Department is looking at Medicare Advantage as a competitive market distinct from traditional Medicare.
If the Justice Department sets up roadblocks, Fuller said he believes the payers would fight their cases in court.
Insurers involved in the mega-merger deals have too much to lose by dropping their bids for acquisition, despite push-back from federal regulators, some state regulators and seven U.S. Senators, according to Fuller, an attorney who represents providers and has experience in antitrust law.
"They have too much at stake," said Fuller. "Internally, it's billions in synergies."
Fuller believes the Department of Justice will make a decision on the proposed mergers between Aetna/Humana and Anthem/Cigna next month.
He believes the Department of Justice will approve the mergers, with conditions, though a recent JP Morgan report gives the $34 billion Aetna and Humana merger below a 50/50 chance of happening, according to benzinga.
For more information/questions regarding any legal matters, please email info@nelsonhardiman.com or call 310.203.2800.
---
Posted on July 13, 2016