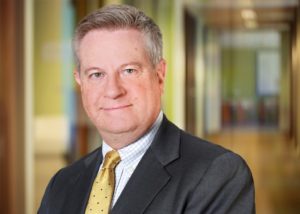 Aetna Inc. and Humana Inc. are mulling an appeal of a D.C. federal judge's Monday order preliminarily enjoining their $37 billion merger, but experts said the judge's airtight opinion leaves little room to pursue such a bid and the Trump administration may not want to interfere.
U.S. District Judge John D. Bates said in his opinion accompanying the order that the merger would reduce competition in the market for Medicare Advantage plans, increasing premiums and reducing options for seniors. He agreed with the U.S. Department of Justice's argument that Medicare Advantage plans form their own distinct market and do not compete with traditional, government provided Medicare.
A spokesman for Aetna said the company was looking over the opinion and weighing whether to lodge an appeal of the ruling.
Rob Fuller, a partner with Nelson Hardiman LLP, said despite Judge Bates' painstaking opinion, he thought an appeal could be worth the time and expense that would have to be invested by Aetna and Humana. Should they end up with an amenable panel, the companies have avenues they could pursue to persuade the judges that the district court was wrong, he said.
For example, they could make their case based on sales documents showing the amount of time they spend marketing Medicare Advantage plans to traditional Medicare recipients, Fuller said.
"There's no question that the primary competition for Medicare Advantage is regular Medicare," Fuller said, adding, "You do need to get a favorable panel to have a shot at this one."
For more information/questions regarding any legal matters, please email info@nelsonhardiman.com or call 310.203.2800.
---
Posted on February 1, 2017