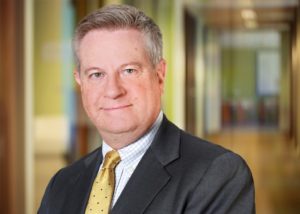 Rob Fuller was quoted in an article by the San Fernando Valley Business Journal titled "Premium Placed on Insurer's HQ". The $6.8 billion purchase of Health Net Inc. by Centene Corp. has been approved by state regulators contingent on certain conditions – including that the Woodland Hills insurer maintain its headquarters in California for at least five years.
While Centene, based in St. Louis, doesn't necessarily have to keep Health Net at its current location at 21650 Oxnard St., the company just renewed its lease last month through June 2019, according to real estate data provider CoStar Group Inc. Centene did not respond when asked if the company plans on staying at this location.
With health care costs on the rise, premiums continue to increase as well. Furthermore, mergers and acquisitions reduce competition. "I'm very concerned that over time there will be problems on both ends," said Robert Fuller, health care attorney at Nelson Hardiman in Los Angeles. "Employers and consumers will have to pay more for insurance,and doctors and hospitals will get less payment from insurers."
For more information about this topic, please contact Nelson Hardiman at info@nelsonhardiman.com.
---
Posted on April 19, 2016